Goeie Dag
Augustus is om die draai en dit beteken ons gaan die maand van die Trans Baviaans binne. Hierdie jaar is ek net so senuweeagtig soos meeste van julle, want vir die eerste keer in die 14 jaar bestaan van die Trans Baviaans gaan ek hom ook trap, meer van dit onder in hierdie nuusbrief.
Groete
Wikus van der Walt
Registration
Registration opens on Friday from 13:00 at the Town Hall in Knysna road (Main Street) in Willowmore and will continue untill 20:00.  Please note: There will be no registration on Saturday morning.
Remember:- Containers for Checkpoint #4 (Bergplaas) must be loaded on Friday before 20:00 at registration. Containers for Checkpoints #2 & #3 will only be loaded on Saturday from 7:30-8:30. Trucks for these containers will be parked next to the Engen Garage in Willowmore.
Please Note: All the information required for the race will be provided at the Race Registration. Allow enough time to familiarise yourself with the info before the start – especially the route as it will not be marked!
CSA License, we are a CSA sanctioned event and you need a license to ride and qualify for results. We will not sell day licenses at the event.
Registration process:
Before you go to Registration read and sign the Waiver of Liability and Indemnity Agreement. This is an important document which affects your legal rights and obligations. You must read it carefully prior to entering/taking part in the event. You will need to print and sign this form and bring to Registration. The entire team can sign one document. You can download it here: Waiver of Liability and Indemnity Agreement
Know your race number – this is required to process your registration (You will e receiving a mail with this shortly)
You will be asked to sign that you have received your Race Package, containing below items.
Should you want to collect the Race Pack for a friend, ensure to bring written consent from your friend. You can download the form here: Consent for race Contents collection Remember to bring along the container contents for Checkpoint # 4 (this truck departs on Friday, 20:00)
Should you have any questions after you have read your information, please remember to ask this at the Race Briefing, Friday night at 19:00 (NG Church Hall).
Following the event live!
We have recently launched a mobile app for both Android and IOS devices and will bring you the latest from the event on it! From live tracking, leaderboard updates and all the social media and video inserts!
Team members go download the app and complete your profiles and upload your profile pics please, each team captain (main member) will be able to insert a short description of your team that will be displayed on the app and website! Then tell your supporters and family where to go to follow you!
Support Drivers, the app will have links to checkpoint navigation and give you all the info you require to do your job as well as connect you to what is happening!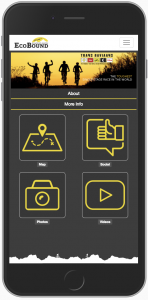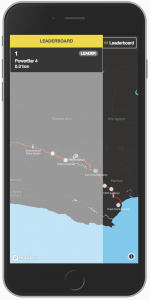 Top Tips
We are running a campaign on last minute tips on Facebook at the moment, make sure to check them out or read the full article here
Don't panic Trans Baviaans is just around the corner!
Trans Baviaans Founder Makes His Debut in 15th edition
Wikus van der Walt – the founder of EcoBound Mountain Events, the organisers of the iconic To Hell and Back and Trans Baviaans mountain bike races – will be making his Trans Baviaans debut in the 15th edition of the famous ultra-endurance race, when he rides the Repeat on the 18th of August. To make his traverse of the Baviaanskloof World Heritage Site and the 230 kilometres of the race route a little easier van der Walt will be taking part on the new Momsen Vipa Ultra (First look). For the full story click here
Good luck with the last preparations!
Team EcoBound

Railway Line Segment Challenge
The guys over at PowerBar has decided to offer a new challenge this year with the Trans Baviaans! Instead of the King and Queen of the mountain, we will offer a Segment challenge on the infamous railway line of the Trans Baviaans route.
Cash Prizes to the fastest Male and Female on the segment and then a PowerBar hamper to the fastest lady over 45 years!
PowerBar hamper to the fastest male over 95kg's!
What you need to do to qualify:
1. You must be a Trans Baviaans 2018 participant (It will apply for both events)
2. Join our Strava Cub – EcoBoundMTB
3. Upload your ride to Strava before 9am Sunday morning
4. The official segment is – Railway line 2 the Mall
5. Check out the live leaderboard on the website and app.
6. Be present at Prize giving
Remember to order your PowerBar for the race online at 20% discount using coupon code: PowerBarTrans2018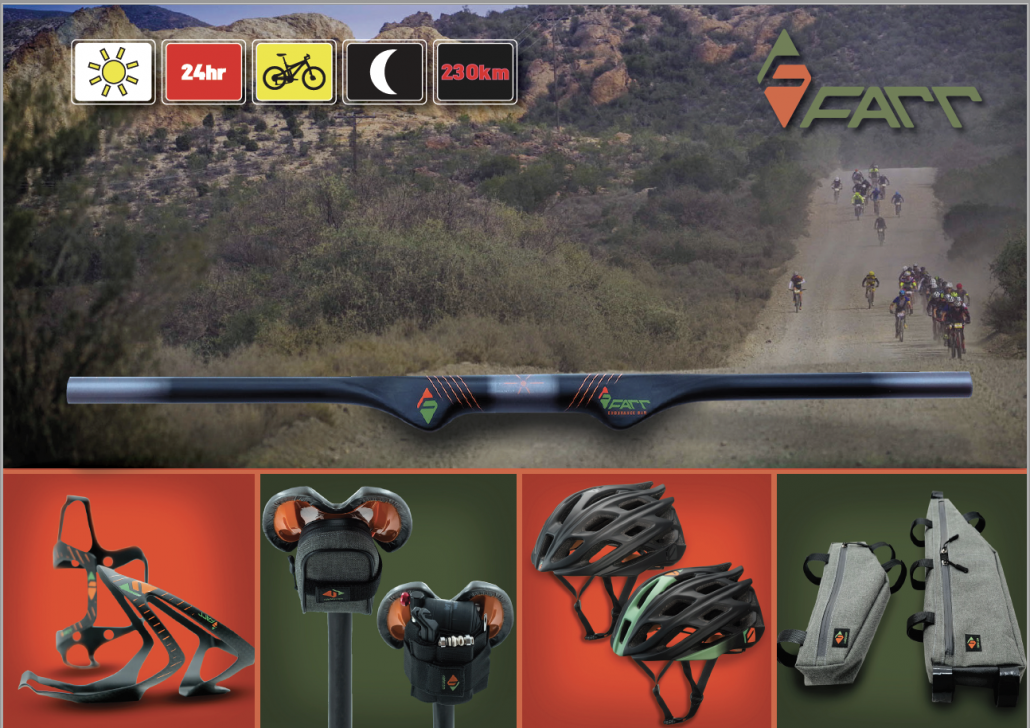 230km is considered in most circles as a FARR ride, therefore our partnership with RideFarr is only natural! All Trans Baviaans Riders you get 20% off on FARR products on their online shop only

https://ridefarr.com This is a limited offer only!
Coupon Code: transbaviaans
The Start Line
https://www.transbaviaans.co.za/wp-content/uploads/2018/07/Momsen-VIPA-Ultra-Angled.jpg
1414
2000
Zane
/wp-content/uploads/2016/02/blank_340w.png
Zane
2018-07-31 10:38:39
2018-07-31 10:50:17
Trans News #4-18