Don't Panic: Trans Baviaans Is Just Around The Corner
The Trans Baviaans, 24 hour MTB Marathon, is rapidly approaching and while there is virtually no time left for improving your fitness there is a great deal of preparation you can still do to ensure you have a successful ride. Whether you are lining up for the Race on the 11th of August or the Repeat on the 18th you will still have 230 kilometres of rugged Eastern Cape gravel roads to cover, including 2 843 significant meters of elevation gain. So here are a few tips for ensuring you a prepared for the toughest team single stage MTB race in the world…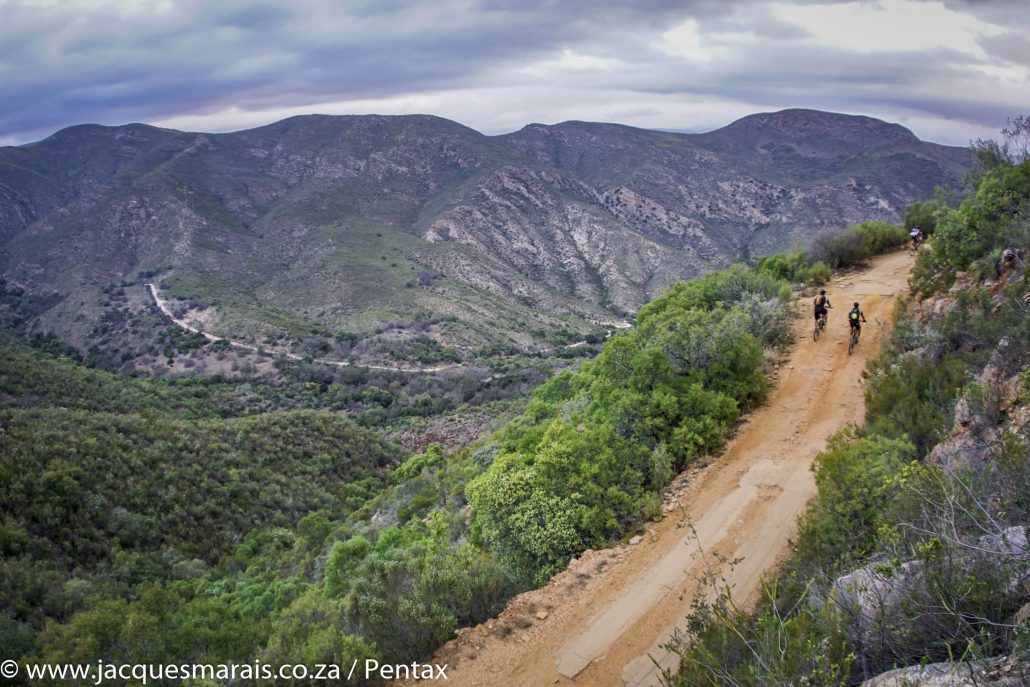 Go Long at Least Once
While you cannot really improve your fitness much between now and the event you can get your body and mind used to long hours in the saddle. So schedule a last long training ride, of at least 150 kilometres, to simulate how you will feel during Trans Baviaans. It will also give you the opportunity to find tune your nutrition plan, and remember never eat or drink anything for the first time during the big race, you have to train your gut like you do your muscles to perform on race day.
Final Bike Prep
Give your bike a pre-race check-up. Hopefully at this late stage it won't need a major service; but to be on the safe side make sure everything is turning smoothly, that your tubeless sealant is topped up and that all bolts are tightened up appropriately. Also be sure to check that your spare tube is puncture free and that your multi-tool, CO2 adapter, CO2 bombs, tubeless tyre plugs and spare chain link are all packed.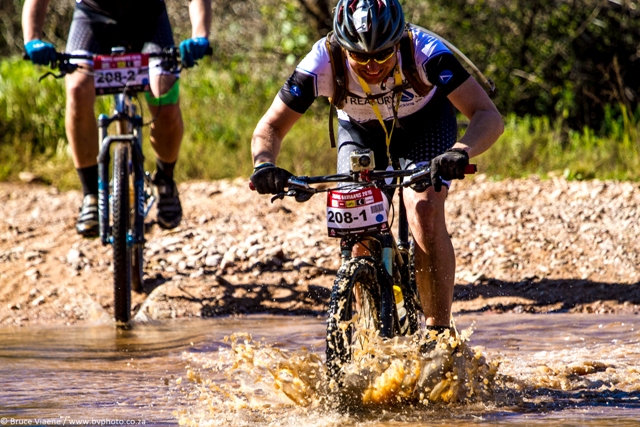 3. Gear Check
Do you have everything you will need gear wise for Trans Baviaans? Download the official gear check list here and ensure that you have all the kit, regardless of what the weather throws at you. Included in the gear check list are essentials like bike lights, cycling kit, nutrition and more.
4. Plan Your Strategy
Don't be too rigid in your planning because it's a mountain bike race after-all, anything can and probably will happen. But put plans in place for your ideal and worse case scenarios. Plus pre-pack your checkpoint boxes into large zip-lock bags so you can minimise your post-registration hassle. It'll also help to print out the Route Profile and tape it to your top tube.
5. Pack Right
Pack for warm, wet and cold weather. Make your final decision on race day but remember to add cold weather gear to your checkpoint 4 box regardless.
Pre-pack your race day nutrition. If you plan on putting bars, gels, whole food or a sports drink concentrate in your checkpoint boxes pack all the necessary products into a clearly marked zip-lock bag for each checkpoint box.
Double check. Make sure you have all the essentials, by cross referencing the official gear check list, which you can download here.
6. Reduce the Stress
Get to Willomore early, register and check-in to your accommodation. Have a hearty, early supper, of easily digestible and familiar foods before trying to get a good night's rest. If you struggle to fall asleep don't stress it, try to remain relaxed and visualise the challenge ahead. Just lying relaxed in bed will ensure you're more well rested for race day than if you spend the night tossing and turning trying in vain to get to sleep. (If you're staying in the hostel ear plugs are a good idea too!)
7. Wake Up Early
With the Trans Baviaans starting at 10:00 you have plenty of time to eat and digest a good breakfast, but don't waste your morning either. Get up early, eat breakfast and then check in your boxes if you are sending boxes to checkpoints two and three.
8. Kill Time in Willowmore
This will be less of an issue than you think but if you are struggling for something to do take a very slow pedal down the main drag and check out the town. Or settle in with a newspaper. Just remember to avoid too much coffee, it's a diuretic and can play havoc with a stressed stomach too, so rather use the time to hydrate with a watered down fruit juice.
9. Line Up to Go Time
From 09:00 you can start collecting your race token, which will be marked at each checkpoint, and file into the start chute. At 09:45 the race briefing will take place and at 10:00 the Trans Baviaans starts.
10. Early Kays
Remember, save energy. Every calorie you expend early on is one you won't have for later when you're climbing MAC or Neverender. Someone has to sit at the front of the group, but try to ensure it's not you – or at least not you for too long.
11. The Baviaanskloof Nature Reserve
Once you hit the reserve the going gets tougher, this is what you saved energy for. The climb to Baviaans Back at 115 kilometres in could be a shock to the system, but the Fangs at 130 kilometres certainly will be. Just after the second Fang the Mother of All Climbs starts (Check it out on Stava), save energy for it. The main part of the climb is about 5 kilometres long and averages just below double figures in gradient, but be warned there are sections which ramp up briefly to over 20% and longer drags at over 10%. The surface of MAC is better than ever this year though, with Eastern Cape Parks having laid concrete strips up the climb; just don't drop off the concrete onto the old eroded jeep track surface.
12. The Big Dipper
At Bergplaas you'll reach the all-important checkpoint 4. It's here that most riders aim to be before it gets dark. Remember Bergplaas is located off the main road, so hang a left to the check point about 3 kilometres after the King and Queen of the Mountain hot spot. Descending the Big Dipper at night can be daunting, but if you have an Extreme Lights Ultimate+ or Endurance+ light you'll be thankful for their wide beams which cast light through the corners as well at a focal point straight ahead.
13. Beyond the Baviaanskloof
Once out of the nature reserve the road surfaces improve once more, but by now you'll probably be too tired to notice the difference. This is where your mental strength and team work will really come to the fore. Prepare to suffer here and promise yourself now that you won't quit. Once over the Neverender at 195 kilometres the major battles are won.
14. Final Tips
Eat, Eat, Eat. Keep putting back those calories
Drink, Drink, Drink. Keep hydrating, especially if it gets colder and your thirst response drops off. You'll still need the fluids.
Don't faff. Don't waste time at the checkpoints, get in and get out. Have a plan for what you'll need at each checkpoint and stick to it.
Save energy for the end. The final 5 kilometres to the Fountains Mall in Jefferys Bay are now on a singletrack next to the railway line. Don't expect a smooth tar run in to town.
Stick together and Enjoy it. The Trans Baviaans is a team race and hopefully you're riding it with friends, so stay together and enjoy the experience.
15. Stay Updated
Keep yourself updated in the build up to the Trans Baviaans by following the event on Facebook and Instagram, or EcoBound on Twitter. Your supporters at home or meeting you at checkpoint 5 will be able to follow the race live, over both weekends, by following those social media handles or by watching online at www.transbaviaans.co.za.
For more information visit www.transbaviaans.co.za, alternatively contact Zane Schmahl (zane@ecobound.co.za | 072 076 8623) or Seamus Allardice (seamus@seamusallardice.com | 082 748 7772).
https://www.transbaviaans.co.za/wp-content/uploads/2018/07/JMMpentax-20170811-_JMK0817.jpg
1468
2200
Zane
/wp-content/uploads/2016/02/blank_340w.png
Zane
2018-07-23 20:48:54
2018-07-23 20:48:54
Don't Panic: Trans Baviaans Is Just Around The Corner