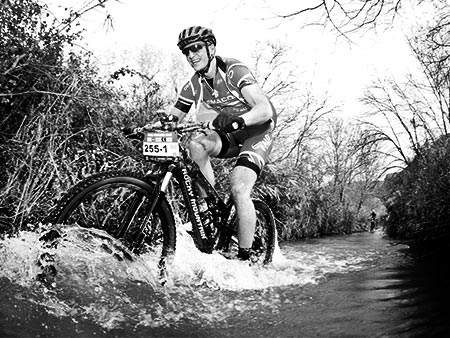 Trans Baviaans 24hr MTB Marathon Newsletter #1-16
Greetings
It is that time of year again, it feels like yesterday that we all stood on the start line of the Trans Baviaans 2015. Entries for 2016 will be opening on the 1st December 2015 and we hope you are as excited as we are! There will be 2 events again this year and it will be the new format going forward. Trans Baviaans #1 will take place on the 13th August 2016 and Trans Baviaans #2 will take place on the 20th August 2016.
How to enter
Make sure all team members are registered on the website (if you have done the race before you will already be registered)
One member to login and submit the team entry.
You will need to choose your date
You will need each rider's login email address.
You will need each rider's valid CSA membership number.
You will need each rider's T-Shirt size
Only one entry per team will be accepted.
Note: Registering on the website does not mean you have entered the race.
This going to be quick so make sure you have those keyboard fingers ready!
We have quite a few new and exciting things brewing for 2016, some of which we can already announce:
Welcome Capestorm
We are very pleased to welcome Capestorm to the Trans Baviaans as the Official Apparel Partner of the race. It just made sense for these two iconic South African Brands to join forces, true to Capestorm's motto the Trans Baviaans will be one of the toughest adventures you will embark on… ARE YOU IN?
Powerbar
Powerbar has upped their game and now, as the Official Supplement Sponsor of the race, they will make sure you have optimum performance products available at all the checkpoints on both events!
Trans Talk
As another first for 2016 we will be coming to a city centre close to you all over the country to launch the "Trans Talk" info sessions, where we will be hosting an evening in a Sportmans Warehouse close to you to chat about what you got yourselves into! We will run info sessions, tips and gear recommendations at these evenings to make sure you are more informed and ready to go for the Trans Baviaans 2016. These will take place from January to March and will be announced on social media, the website and this newsletter.
For now that is what we can share with you but be sure to know 2016 will hold a whole lot of excitement for the Trans Baviaans 24hr MTB Marathon and Ecobound Events.
Have a Merry Christmas and a happy new year!
Happy pedalling
Wikus van der Walt
Some of the Cape Storm products that will be for sale with your entry this year!
Specials with your entry this year:
XP1 Cycle Light normally R995 now R850. The XP1 has a focused beam that gives you maximum distance. It offers exceptional value for money.
XP3 Endurance Cycle Light normally R1850 now R1595. The XP3 has a much wider beam which allows you to see more through the corners when you are heading down the pass towards Bergplaas.
Momsen bikes has recently launched there whole new range for 2016. We have taken them all over our recce rides so far and they are truly remarkable bikes forged in the untamed! Go check them out!
Powerbar's products will be available at all the Checkpoints this year! Make sure you familiarise yourselves with there products and check out there nutrition plan for the Trans Baviaans on there website! #You'reStrongerThanYouThink
https://www.transbaviaans.co.za/wp-content/uploads/2016/02/450x338-px-image-3.jpg
338
450
Admin@GoApp4TB
/wp-content/uploads/2016/02/blank_340w.png
Admin@GoApp4TB
2016-02-03 14:56:39
2016-04-25 11:33:39
Trans Baviaans 24hr MTB Marathon Newsletter #1-16